"Writing is an endurance sport of the mind, and I'll help you build new neural pathways to achieve your dream of writing and publishing a book. I'll also help you find the courage, and remind you to be kind to yourself."

Holly Lynn Payne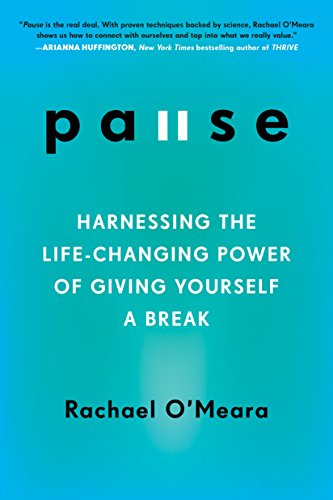 RAchael O'Meara
"I am not a writer by trade. Pause was my passionate side-project at Google and was something I was committed to complete. Holly helped me create, write and shape so much of my story and the words that described it that hadn't existed before we worked together. As a result of working with Holly, Pause became a robust narrative self-help book that I felt confident and comfortable pitching to agents.
I found an agent, and Pause was published in April 2017 by TarcherPerigee, a division of Penguin. Since the book was published, I continue to write articles for numerous best selling publications including the New York Times, Harvard Business Review, and FastCompany. If you're looking to take your writing and book to the next level and know you cannot do it alone, I highly recommend working with Holly Payne."



Nancy mae
"Holly Payne was instrumental in helping me get my book ready for publication. As a trained researcher, I was comfortable writing in a more scholarly manner and not as comfortable writing for a mainstream audience. Knowing that I wanted to reach a more mainstream audience with my book, Holly worked with me to bring my voice to the page in a way that felt authentic and that worked for me. When I had questions she was always there with a carefully thought out response that rang true to me. Holly brought to our work numerous helpful qualities that, in hindsight, were paramount to my ability to complete my book. I am forever grateful to Holly and all that she did for me during our work together. My book would not be what it is today without her help. I highly recommend Holly Payne as a writing coach!"
Turn your great idea into a book!