"Writing is an endurance sport of the mind, and I'll help you build new neural pathways to achieve your dream of writing and publishing a book. I'll also help you find the courage, and remind you to be kind to yourself."

Holly Lynn Payne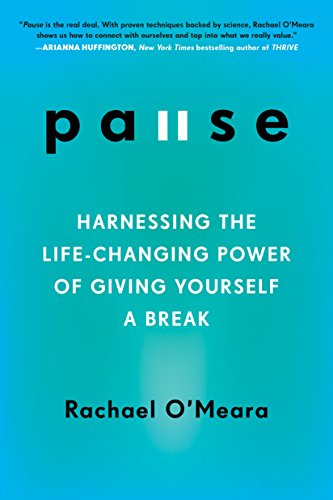 RAchael O'Meara
"I am not a writer by trade. Pause was my passionate side-project at Google and was something I was committed to complete. Holly helped me create, write and shape so much of my story and the words that described it that hadn't existed before we worked together. As a result of working with Holly, Pause became a robust narrative self-help book that I felt confident and comfortable pitching to agents.
I found an agent, and Pause was published in April 2017 by TarcherPerigee, a division of Penguin. Since the book was published, I continue to write articles for numerous best selling publications including the New York Times, Harvard Business Review, and FastCompany. If you're looking to take your writing and book to the next level and know you cannot do it alone, I highly recommend working with Holly Payne."



Nancy mae
"Holly Payne was instrumental in helping me get my book ready for publication. As a trained researcher, I was comfortable writing in a more scholarly manner and not as comfortable writing for a mainstream audience. Knowing that I wanted to reach a more mainstream audience with my book, Holly worked with me to bring my voice to the page in a way that felt authentic and that worked for me. When I had questions she was always there with a carefully thought out response that rang true to me. Holly brought to our work numerous helpful qualities that, in hindsight, were paramount to my ability to complete my book. I am forever grateful to Holly and all that she did for me during our work together. My book would not be what it is today without her help. I highly recommend Holly Payne as a writing coach!"
JON Chandonet
"Holly's guidance was instrumental to me writing and publishing my first memoir. Her deep knowledge of story structure as well as the subtleties of language and pacing provided a complete knowledge of the writing craft. I came to her able to write a detailed email updating managers on project status, but the nuances of narrative prose were a foreign language, and not one of the romance languages, more like Chinese or Russian. I was the product of my professional work environment and an emotional illiterate. Not a trait for success in writing. Growing up, I thought it weak to show emotion and expressed feeling only on the playing field and later through extreme physical activity. I wrote for two years before Holly agreed to work with me as a client. I had to access my hidden feelings and find a way to convey them on the page. I had a story to tell and my desire to share it drove me.

Through Holly's teaching, wisdom, and experience, I wrote and published a memoir that has received acclaimed review. She was by my side the whole time through the writing, re-writing, re-writing again then re-writing as well as the shaping, editing and polish. I found the emotion. Holly helped me achieve my goal of writing a memoir that I'm proud to have written and that readers enjoy."
Bill Fox
"Holly Payne is the quintessential writing coach and novelist. She is intellectually, emotionally, spiritually, physically and financially connected to her art of teaching the craft of writing. If you're serious about learning the craft, Holly is worth the investment plus she'll throw her heart in for free."
DIana Cohn
"Holly and I designed a half day retreat to do a deep dive (in conjunction with a young adult novel and a children's book—the latter which was ready for submission) on story structure including conversations on the "hero's journey" and its relevance to story structure. She read my YA novel and children's book and brought this big picture understanding along with specific feedback in relation to my manuscripts. It was helpful and truly insightful. She is my go-to coach for all my writing, she has the skill to do a close read and edit, understand nuance and intention and make suggestions to sharpen the story based on a bigger picture framework on story structure. She did the final 'close read' on my seventh children's book Crane Boy before it went to press. She is so sharp! We are now engaged on conversations for my eighth children's book. She is focused, compassionate and straightforward. I trust her wholeheartedly as a partner in the creative, generative process of writing."
courtney Spain aragon
"Holly Payne has an incredible way of deeply connecting the message of story with the craft of writing. As my writing coach, she was the first person to completely embrace my storyline, its characters and the weight of importance I felt to get my story told. She brought a fresh perspective to what worked in my structure and suggested what could be better…and stronger. Because of her, my picture book, Fraydo the Dragon: A Very Big Problem! has become a SF Bay Area favorite and has won the coveted Mom's Choice Gold Award." <http://www.fraydothedragon.com>
Turn your great idea into a book!